20 апреля 2014 года в 6:00PM
Литературный Концерт – ВАСИЛИЙ ГРОССМАН
Автор и исполнитель - ТАТЬЯНА МЕНАКЕР.
Презентация документального фильма ЕЛЕНЫ ЯКОВИЧ
«ВАСИЛИЙ ГРОССМАН. МНЕ ПОКАЗАЛОСЬ, ЧТО Я УМЕР»


20 апреля 2014 года в 6:00PM
Литературный Концерт – ВАСИЛИЙ ГРОССМАН
Автор и исполнитель - ТАТЬЯНА МЕНАКЕР.
Презентация документального фильма ЕЛЕНЫ ЯКОВИЧ
«ВАСИЛИЙ ГРОССМАН. МНЕ ПОКАЗАЛОСЬ, ЧТО Я УМЕР»



20 апреля 2014 года в 6:00PM
Литературный Концерт – ВАСИЛИЙ ГРОССМАН
Автор и исполнитель - ТАТЬЯНА МЕНАКЕР.
Презентация документального фильма ЕЛЕНЫ ЯКОВИЧ
«ВАСИЛИЙ ГРОССМАН. МНЕ ПОКАЗАЛОСЬ, ЧТО Я УМЕР»


20 апреля 2014 года в 6:00PM
Литературный Концерт – ВАСИЛИЙ ГРОССМАН
Автор и исполнитель - ТАТЬЯНА МЕНАКЕР.
Презентация документального фильма ЕЛЕНЫ ЯКОВИЧ
«ВАСИЛИЙ ГРОССМАН. МНЕ ПОКАЗАЛОСЬ, ЧТО Я УМЕР»


20 апреля 2014 года в 6:00PM
Литературный Концерт – ВАСИЛИЙ ГРОССМАН
Автор и исполнитель - ТАТЬЯНА МЕНАКЕР.
Презентация документального фильма ЕЛЕНЫ ЯКОВИЧ
«ВАСИЛИЙ ГРОССМАН. МНЕ ПОКАЗАЛОСЬ, ЧТО Я УМЕР»



20 апреля 2014 года в 7:00PM
Wilshire Ebell Theatre
Лев Трахтенберг и Russian-American Consulting представляют:
Легендарный ЕФИМ ШИФРИН: «Без срока давности»
• Отменен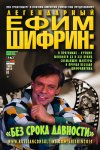 21 апреля 2014 года в 7:30PM
Joan B. Kroc Theatre
Лев Трахтенберг и Russian-American Consulting представляют:
Легендарный ЕФИМ ШИФРИН: «Без срока давности»
• Отменен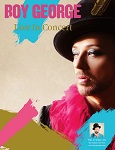 22 апреля 2014 года в 7:00PM
Irving Plaza
Boy George is going on tour in support of his first studio album in 18 years, This Is What I Do.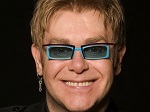 25 апреля 2014 года в 7:30PM
CAESARS PALACE
World-renowned singer, songwriter and performer Elton John made a triumphant return to The Colosseum at Caesars Palace with his show "The Million Dollar Piano".



25 апреля 2014 года в 8:00PM
The Regency Ballroom
The former First Lady of France coming to San Francisco.



25 апреля 2014 года в 9:00PM
Pop diva Britney Spears showcases her signature style and energy in her highly-anticipated Las Vegas show, "Britney: Piece of Me" inside Planet Hollywood.