28 января 2015 года в 8:00PM
Royale Nightclub
Russian Hip Hop Star is coming to Boston!


28 января 2015 года в 8:00PM
Royale Nightclub
БАСТА-прекрасный русский рэп!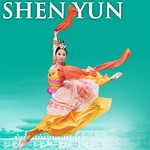 29 января 2015 года в 7:30PM
Orange County Performing Art Center, Segerstrom Hall
Be the first to experience Shen Yun's 2015 global tour in Southern California.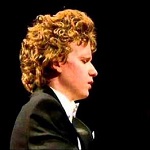 31 января 2015 года в 8:00PM
Sherwood Auditorium
Opening La Jolla Music Society's 46th season Frieman Family Piano Series, Russian pianist, Nikolay Khozyainov.



07 февраля 2015 года в 10:00AM
LA Convention Center
The Paradise Warrior Retreat will bring UFC world champions and MMA legends to the LA Convention Center on February 7th and 8th allowing the fans of Mixed Martial Arts a chance of a lifetime to learn from the best in the fighting game the "secrets" which made them who they are.



07 февраля 2015 года в 7:00PM
Центр "Макор"
Известный Русский Театр Балета "Хореографические Миниатюры"
(С.Петербург, Россия)
в совместном проекте c
Русско-Американским молодежным театром балета (Нью Йорк, США)
покажет спектакли для детей и взрослых в исполнении юных звезд балета, призеров международных конкурсов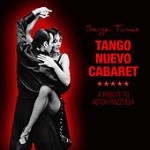 07 февраля 2015 года в 8:00PM
Alex Theatre
Be prepared to experience sensual performances and magnificent costumes rooted in the barrios of Buenos Aires – this breathtaking tango extravaganza is not to be missed!



08 февраля 2015 года в 12:01AM
Center Makor
Фонд Дом Американских и Российских Детей представляет
Молодежный международный проект «Дети-Детям»
в совместном проекте c
Русско-Американским молодежным театром балета (Нью Йорк, США)
покажет спектакли для д


08 февраля 2015 года в 6:09PM
Mature singles( over 40))) dance party in Studio City with hot live jazz, February8, Sunday, 6pm-9pm


08 февраля 2015 года в 9:30PM
Wiltern Theatre
A truly dynamic duo, who first wowed music lovers with their collaboration on the track "The Lady is a Tramp" back in 2011, have joined forces once more.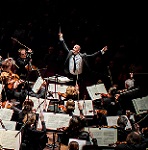 10 февраля 2015 года в 7:30PM
Valley Performing Arts Center
Yannick Nézet-Séguin, conductor