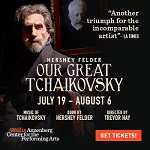 30 июля 2017 года в 2:00PM
Wallis Annenberg Center for the Performing Arts
Hershey Felder "Our Great Tchaikovsky"
A Play with Music Written and Performed by Hershey Felder
Directed by Trevor Hay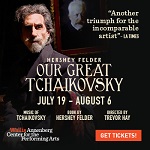 30 июля 2017 года в 7:00PM
Wallis Annenberg Center for the Performing Arts
Hershey Felder "Our Great Tchaikovsky"
A Play with Music Written and Performed by Hershey Felder
Directed by Trevor Hay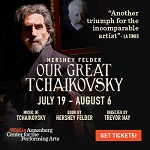 01 августа 2017 года в 8:00PM
Wallis Annenberg Center for the Performing Arts
Hershey Felder "Our Great Tchaikovsky"
A Play with Music Written and Performed by Hershey Felder
Directed by Trevor Hay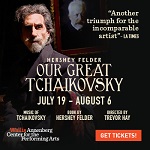 02 августа 2017 года в 8:00PM
Wallis Annenberg Center for the Performing Arts
Hershey Felder "Our Great Tchaikovsky"
A Play with Music Written and Performed by Hershey Felder
Directed by Trevor Hay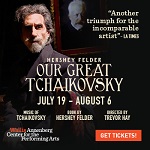 04 августа 2017 года в 8:00PM
Wallis Annenberg Center for the Performing Arts
Hershey Felder "Our Great Tchaikovsky"
A Play with Music Written and Performed by Hershey Felder
Directed by Trevor Hay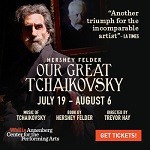 05 августа 2017 года в 2:00PM
Wallis Annenberg Center for the Performing Arts
Hershey Felder "Our Great Tchaikovsky"
A Play with Music Written and Performed by Hershey Felder
Directed by Trevor Hay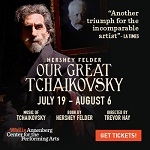 05 августа 2017 года в 8:00PM
Wallis Annenberg Center for the Performing Arts
Hershey Felder "Our Great Tchaikovsky"
A Play with Music Written and Performed by Hershey Felder
Directed by Trevor Hay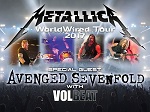 06 августа 2017 года в 6:00PM
Rose Bowl
METALLICA coming with their "WorldWired" 2017 North American tour in support of their new album "Hardwired... To Self-Destruct".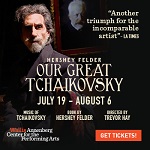 06 августа 2017 года в 7:00PM
Wallis Annenberg Center for the Performing Arts
Hershey Felder "Our Great Tchaikovsky"
A Play with Music Written and Performed by Hershey Felder
Directed by Trevor Hay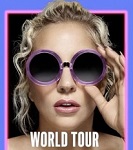 09 августа 2017 года в 7:30PM
The Forum
Daisy Duke-loving Lady Gaga is set to go on tour and is to produce a follow-up to her No. 1 album "Joanne," her second album inside a year.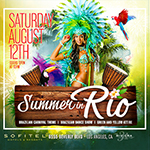 12 августа 2017 года в 10:00PM
Riviera 31 (Sofitel Hotel Beverly Hills)
The Reunion Parties приглашает Вас на грандиозное событие – Лето в Рио де Жанейро! 12 Августа в Sofitel Beverly Hills пройдет Бразильская вечеринка - Summer in Rio! На вечеринке будут лучшие ди-джеи, различные представления и атмосфера бразильского карнавала. Девушкам вход свободный до 11PM!